Caiaphas
Caiaphas in the Bible. Caiaphas was the Jewish high priest in the land of Israel from 27 AD - 36 AD which was during the time of Jesus. His father-in-law's name was Annas. Caiaphas was a very wealthy man and had a beautiful house on a hill overlooking Jerusalem. Jesus was brought to trial at the house of Caiaphas and during the trial Caiaphas tore his robe and accused Jesus of blasphemy because Jesus claimed he was the long awaited Messiah. When Caiaphas sentenced Jesus to death he spoke a remarkable prophecy without realizing it. He said that Jesus should be put to death "for the people, and that the whole nation should not perish." (John 11:50). After this Jesus was brought to the Roman procurator Pontius Pilate.
---

Hebrew Meaning - searcher
---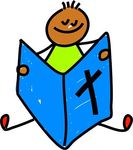 For Little Kids
Caiaphas was the evil high priest who hated Jesus.
---

Pronunciation - Caiaphas (Ka-i'-a-phus)

---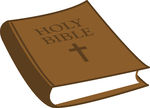 Caiaphas Bible Verses
John 18:28 - Then led they Jesus from Caiaphas unto the hall of judgment: and it was early; and they themselves went not into the judgment hall, lest they should be defiled; but that they might eat the passover.

Acts 4:6 - And Annas the high priest, and Caiaphas, and John, and Alexander, and as many as were of the kindred of the high priest, were gathered together at Jerusalem.

Matthew 26:3 - Then assembled together the chief priests, and the scribes, and the elders of the people, unto the palace of the high priest, who was called Caiaphas,

Matthew 26:57 - And they that had laid hold on Jesus led [him] away to Caiaphas the high priest, where the scribes and the elders were assembled.

Luke 3:2 - Annas and Caiaphas being the high priests, the word of God came unto John the son of Zacharias in the wilderness.

John 18:13 - And led him away to Annas first; for he was father in law to Caiaphas, which was the high priest that same year.

John 18:14 - Now Caiaphas was he, which gave counsel to the Jews, that it was expedient that one man should die for the people.

John 11:49 - And one of them, [named] Caiaphas, being the high priest that same year, said unto them, Ye know nothing at all,

John 18:24 - Now Annas had sent him bound unto Caiaphas the high priest.
More about Caiaphas in the Bible