Abba
Abba in the Bible. Abba means "beloved father" in the Bible and this is what Jesus cried out to God, even in his agony in the Garden of Gethsemane (Mark 14:36). In the ancient world children could only say abba to a father if they were part of the family. Paul the apostle said in Romans 8:15 that we are now children of God adopted into God's family and can cry "Abba" father, because the Holy Spirit dwells inside of us (Galatians 4:6).

---

Hebrew Meaning - father
---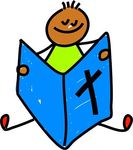 For Little Kids
Abba is a beautiful word in the Bible that means father I love you.
---

Pronunciation - Abba (aw-bah)

---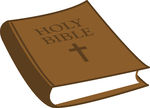 Abba Bible Verses
Romans 8:15 - For ye have not received the spirit of bondage again to fear; but ye have received the Spirit of adoption, whereby we cry, Abba, Father.

Galatians 4:6 - And because ye are sons, God hath sent forth the Spirit of his Son into your hearts, crying, Abba, Father.

Mark 14:36 - And he said, Abba, Father, all things [are] possible unto thee; take away this cup from me: nevertheless not what I will, but what thou wilt.