Abaddon
Abaddon in the Bible. Abaddon is the Hebrew name in the Bible for the angel of the bottomless pit. According to Revelation 9:11 his Greek name is Apollyon. Abaddon means "destroyer" and most scholars agree that it is a personification of the very idea of destruction in the place of the dead, or Hades (Sheol). Abaddon is often identified as another name for Satan.
---

Hebrew Meaning - destroying
---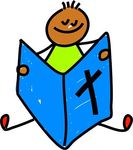 For Little Kids
Abaddon is the name of the angel of the bottomless pit in the Bible.
---

Pronunciation - Abaddon (uh-bad-un)

---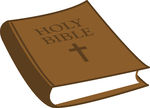 Abaddon Bible Verses
Revelation 9:11 - And they had a king over them, [which is] the angel of the bottomless pit, whose name in the Hebrew tongue [is] Abaddon, but in the Greek tongue hath [his] name Apollyon.
More about Abaddon in the Bible